Expanding Your Audience with Audio
4 Ways Advertising on Podcasts Broadens Your Reach
With more people choosing podcasts as an additional media source it's no surprise that companies are able to reach their ideal audience easier and with great success. If you're not advertising on Podcasts then check out our eBook to discover the advertising power that you may be missing out on.
What to expect:
Basics of podcast advertising
Growth potential of podcast advertising

Audio ads expand your audience

What makes podcast advertising so great
And more!
Fill out the form to receive your free copy today!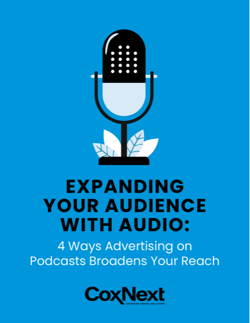 Grab Your Free Copy Today: