DOWNLOAD OUR FREE CHECKLIST:
How to Track ROI on Your Paid Social Strategy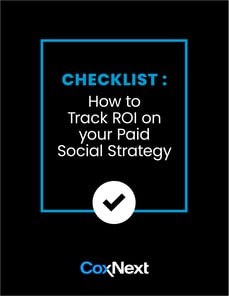 While tracking your paid social advertising ROI (return on investment) is important, it's not always easy.
That's why we want to help!
Social media marketing ROI can be a rather elusive metric to capture. The key is to set predefined and precise goals then track your social media strategy's performance.
We've created a checklist to help you do just that.
Complete the form to get your complimentary copy today!