eCommerce One-Sheet
The scope of eCommerce is huge. That includes a display, social, native, video and so much more. This one-sheet is meant to define that in more detail.
Key Takeaways:
Approach to developing marketing materials

Marketing strategy

Performance enhancers

And a lot more!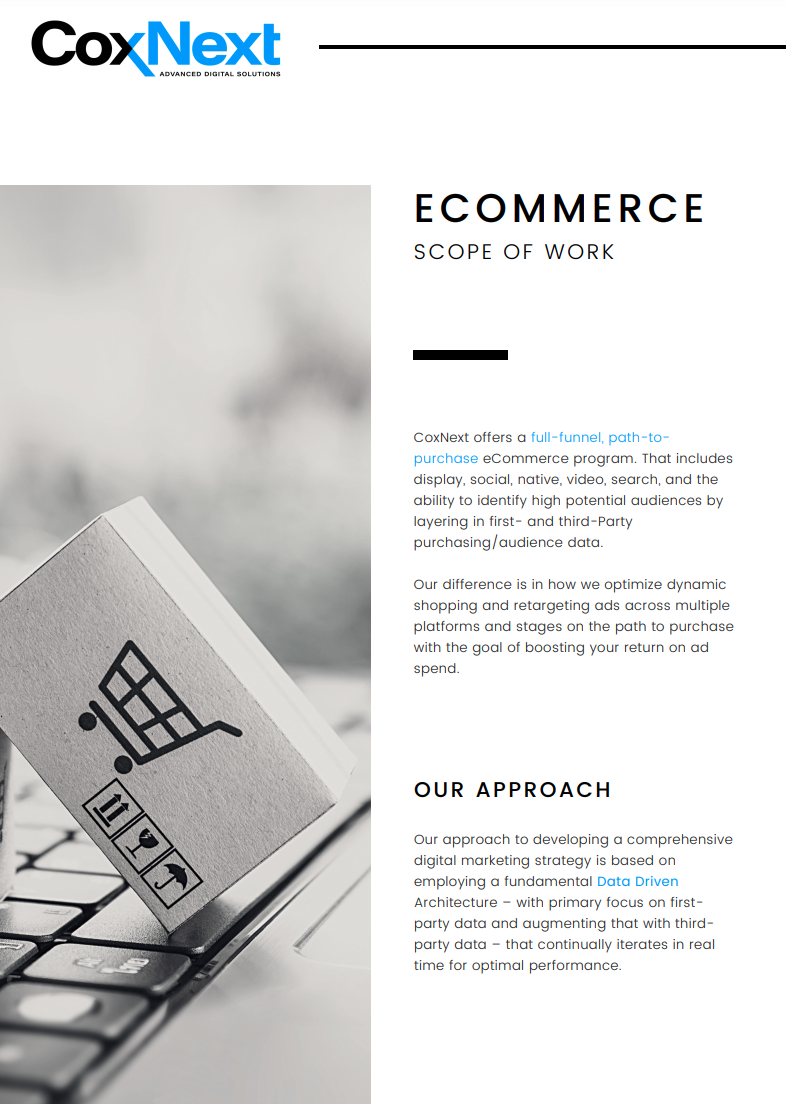 Are you ready to explore digital marketing for your eCommerce business? We would love to talk!
Click here or below to schedule your free consultation.